As you begin your transition from residential living to an upscale senior living community in Manhattan, you may have many questions and concerns. These concerns may be both logistical, emotional, and practical.
Older adults in the five boroughs who want to continue living in the city — as well as the many suburbanites and out-of-state residents choosing to retire there — have several upscale senior living options. Once you have evaluated your choices and selected the right community for you, it will be time to schedule your move-in date and begin the process of downsizing and moving to your new home.
Here are some general tips to help make your move to an assisted living community successful and seamless.
______
In the third of our three-part series about evaluating assisted living options in New York City, we discuss the logistics of moving to an upscale senior living community.
Part 1: The Advantage to Choosing a Senior Living Community in New York City
Part 2: What to Ask When Touring a Luxury Assisted Living Community
Part 3: Tips for Moving into an Upscale Senior Living Community
Be Realistic About What You Can Fit in Your New Space
If you are transferring from a larger home in the suburbs or a one- or two-bedroom apartment to a studio or other space with a smaller footprint, it's important to be realistic about what you will be able to bring with you and still live comfortably.
Be sure to visit your new space several times and take photos. It may also be useful to record measurements to compare these with the larger furniture items you intend to bring.
Many upscale senior living communities — like 305 West End Assisted Living — provide floor plans to print or download to help envision your belongings in your new space.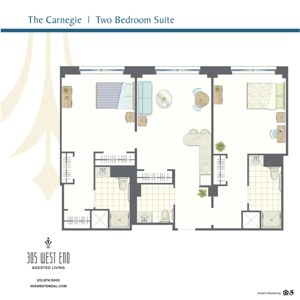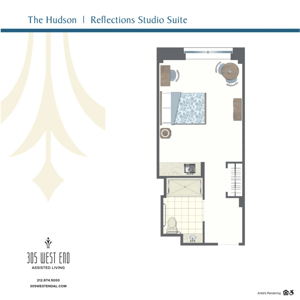 Keep a copy of your selected floor plan with you as you begin to create your moving and downsizing plan.
Downsizing to Accommodate Your New Floor Plan
Before you move, you may need to downsize your existing belongings to make sure they will fit comfortably into your new space.
Here are some suggestions for approaching this process:

Begin downsizing early. This activity always takes longer than expected. Give yourself plenty of time, and don't attempt to tackle the entire house or apartment in a single day. Instead, block out a two- or three-week period and go room to room, taking frequent breaks as you do. Everything you own should get a few seconds of your time as you sort it into "keep," "donate," and "toss" piles, which gives you the opportunity to focus on your decision-making.
Remove or consolidate items from rooms you will not have in your new space. If you currently have outdoor storage or office space but will not have either in your new apartment, you will need to remove almost everything from these areas. Sell, donate, toss, or consolidate these items into other areas of your new home. Again, consulting your new floor plan as you make these decisions can help you put this in perspective.
Be decisive. It can be tempting to sort items into "yes," "no," and "maybe" piles - but resist this temptation. The "maybe" pile for items you think you might have space for could easily end up larger than the others. This will lead to more work later when you face the reality of getting all those "maybe" boxes into your new apartment. Better to eliminate them now before moving them at all.
Make early legacy gifts. If there are large or valuable objects in your life that you intend to will to others, now is a good time to give those items to friends and family. It's better to have these heirloom pieces put on full display and treasured in their new home than to gather dust in storage.
Allow time for nostalgia and reminiscence. Downsizing your belongings and making legacy gifts is sure to bring with it a number of emotions. Take the time to pause and reminisce as you let go of or pass on items that carry strong emotions. Invite your children or grandchildren to assist you in this process so you have someone to talk to about how you feel. Take the opportunity to share the stories behind beloved legacy gifts or trinkets that you are donating.
Find the Right Moving Assistance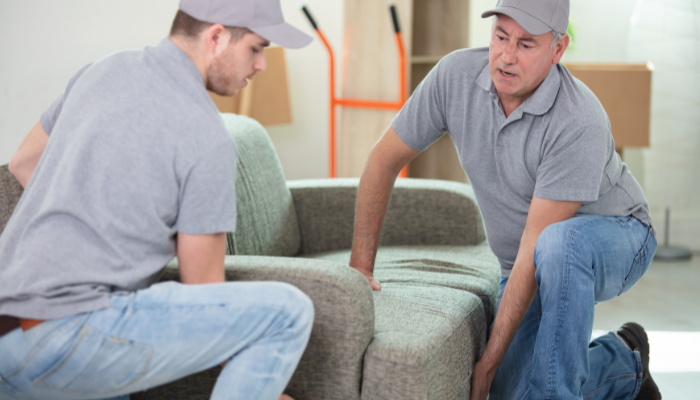 Once you have your move-in date, reserve a trusted moving service as soon as possible. When selecting a service, it may be beneficial to ask your contact at the senior living community to provide recommendations for reputable companies. Make sure the company you choose is familiar with the unique logistical challenges of moving residences in Manhattan. There are even some services that specialize exclusively in moving seniors.
On the day of the move, do you want to have any friends and family present to assist with the moving process? While many older adults choose to have a service pack, move, and unpack their belongings, it can be helpful to have another person with you to help oversee this process.
Related: A Look at Today's Sophisticated Luxury Assisted Living Offerings in Manhattan >>
Ask for Help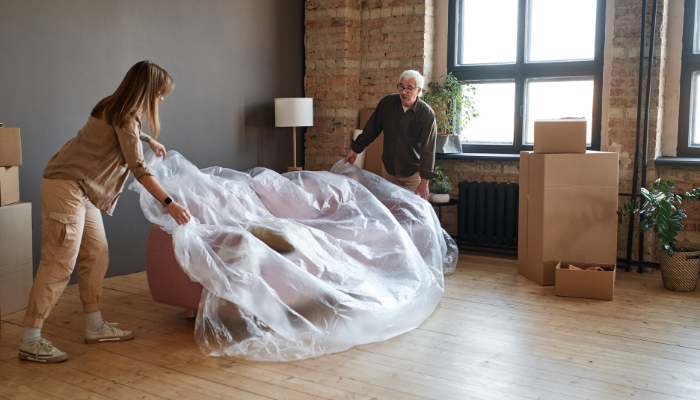 It can sometimes be difficult to sort through a lifetime of treasured possessions and determine which to keep, which to give away to friends and family, and which to donate. The thought of watching strangers pack up and move your belongings may also give you a sense of discomfort or worry.
Change can be difficult, but with the right support, it is manageable. Reach out to loved ones or trusted advisors for support during this transitional period. Many seniors can be reluctant to ask for help. This may be due to a fear of losing independence, not wanting to be a burden on others, or not wanting to lose control over specific areas of their lives.
However, it's important to recognize that simply asking for help puts you in the position of decision-maker. It is up to you to determine what type of support you need and to reach out and accept any offers of assistance.
Age in Place - In the City You Love
Stay in the city you love! Luxury accommodations, modern services, and upscale amenities are a reality for residents at 305 West End Assisted Living. Come experience the sophisticated lifestyle we offer by scheduling a tour.


This blog was originally published in August 2022. It was updated in December 2023.