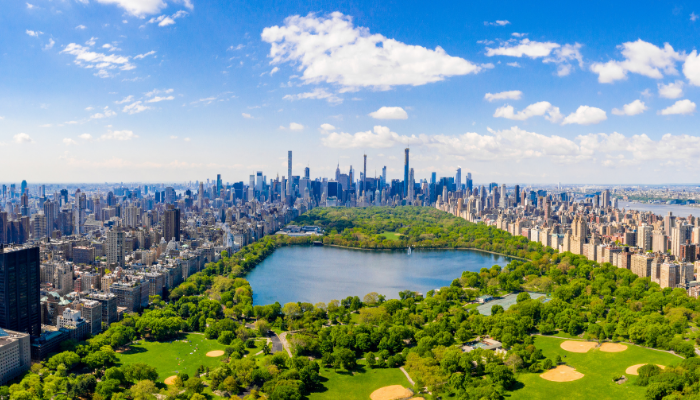 Manhattan is an exciting and engaging place to live at any age. It's little wonder that so many older adults seek to stay in the City and age in place. Luckily, there are a number of assisted living options for those with a passion for city life.
Every assisted living community in Manhattan is different, which is a good thing! After all, you want to find an assisted living community that is as unique and vivacious as you or your loved one.
As you begin your search for an assisted living community that's perfect for your needs, here are some questions to ask.
What is Assisted Living?
Assisted living communities are perfect for older adults who need a little extra help with the tasks of daily living. This may include help remembering to take medications, assistance with showering and personal hygiene, or help with dressing and grooming.
This ensures that residents can enjoy an independent or semi-independent lifestyle for as long as possible. Most assisted living communities offer 24/7 onsite staff, emergency call buttons, numerous amenities and event programming, and more.
When choosing a community that's right for you or a loved one, your choice may come down to deeply personal factors, such as preferred location, state of health or simply one's overall "feeling" of a space. However, to assist in making this decision, it's recommended that you ask the same types of questions to communities which you are evaluating. This ensures that you are making an "apples to apples" comparison of living situations.
Questions About Assisted Living in Manhattan
1. What kind of experience and training does your staff possess?
It takes numerous skilled staff members to make a community safe and welcoming. Ask about current requirements for staff and continuous training opportunities they may be offered.

2. Do you create individualized care plans?
Most assisted living communities require an initial assessment prior to admission. This is then used to determine an individualized care plan for you or your loved one.

3. What types of apartments are available?
Studio apartments, one bedroom, two bedroom - terrace, or no terrace? - every community will offer differing types of accommodations. Ask to see floor plans for existing units, and inquire about whether or not there is a waiting list.

4. What is included in the monthly costs?
Ensure that you do not make assumptions about what is and is not covered in the monthly fees at a particular community. Ask for a precise description and breakdown of costs for additional services.

5. Could I speak with some current residents?
There is no better way to learn about a community than by speaking with its residents. Many residents are happy to discuss their love for a particular community. If a community liaison isn't willing to connect you with a resident, this may be a red flag.

6. What additional services are available if the care needs of a resident change?
As we continue to age, our care needs often change. Ask about the availability of skilled nursing care or memory care at each community, and how the transition is handled should you or your loved one need more care in the future.

7. What types of amenities are on site or nearby?
Access to a salon, fitness center, or a cinema is great – but it is even more convenient when you don't have to leave the building!. Ensuring that you or your loved one has space to enjoy within the community is important.

8. What makes your community unique in Manhattan?
With a number of assisted living communities to choose from, each will have a good idea of what makes it unique.
Additional Observations
As you tour the community, ask yourself the following additional questions about your first impressions. It may be useful to take a notebook with you to record your thoughts, or open a notes app on your smartphone to jot down impressions.
Am I greeted warmly? Do I feel welcome?

Do staff and residents appear to get along well? Do staff call residents by their names?

Does the atmosphere feel positive?

Does the residence look, smell and feel clean?
First impressions matter! However, before you make your final decision, be sure to visit the community a second time - preferably on a different day or time of the week - to ensure that your impressions remain the same.
More Lifestyle Resources
Explore more articles about life in the City, such as this self-guided tour to fascinating upper west side monuments and memorials. Or, find out where to stream your favorite Broadway shows, operas and dance performances.