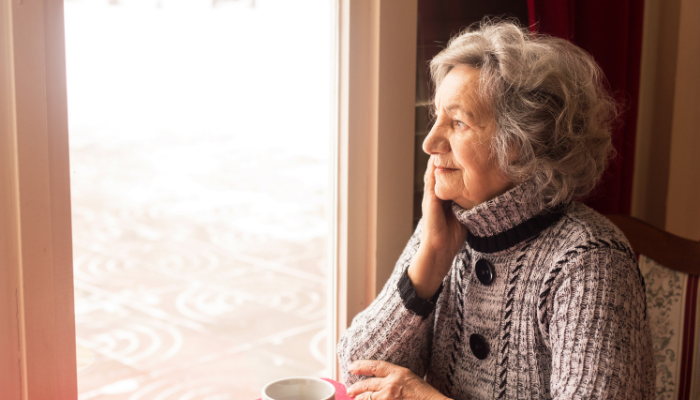 The New Year is a time of new beginnings. No matter our age, January offers the opportunity to reset and recalibrate our daily habits and routines to ensure we are living our very best lives.
As you begin this new year, now is the perfect time to commit (or recommit) yourself to your mental, physical and spiritual health goals. These seven suggested resolutions range from goal-setting to journaling, and offer tips on how to integrate new, healthier habits into your daily routine.
1) Decide to set healthy, achievable goals.
It can be easy to focus on twenty pounds lost or gained, or various fitness achievements, but research has shown that setting small, achievable goals results in greater success. Your smartphone can even help you keep track of your New Year's resolutions. Setting an intent to keep your goals realistic can be a resolution in and of itself!
2) Reframe your approach to health.
"Don't eat this. Don't sit too much. Don't exercise too vigorously." Sound familiar?

While it can be easy to make a list of "don'ts" when creating New Year's resolutions, you may find it more productive to focus on a list of positive "dos."

Do live well. Do take time for yourself. Do look forward to a year of new experiences. It turns out that we are more motivated by positive rewards and outcomes than negative ones.
3) Be grateful every day.
The simple act of gratitude has numerous proven benefits. Simply saying "thank you" can improve your relationships, and even help you make new friends.

Being grateful can also improve your overall physical and mental health. Those who practice gratitude tend to stick to their exercise and nutrition goals. Additionally, multiple studies have found a link between gratitude and mental wellbeing.
4) Incorporate self-care into daily routines.
Many of us have heard about the benefits of self-care, which is a series of intentional practices that an individual takes to promote health and wellbeing.

To begin incorporating these routines into your daily life, try using a process called "habit stacking." This means pairing a new habit with an existing behavior. For instance, before you go to bed, you probably brush your teeth.

To start a new habit, tell yourself "After I brush my teeth, I will meditate for 2 minutes" or "After I brush my teeth, I will read one chapter from a book that relaxes me." You can add to the chain – or the "stack" – to create a routine which includes your new healthy self-care habits.
5) Talk out your fears and anxieties.
Remember how gratitude can improve your mental health? So can simply talking about or sharing your fears, anxieties, and worries.

Research from UCLA suggests that simply putting your fears into words can reduce the fear response in your amygdala and other regions of the brain. These benefits can be experienced whether you share your feelings with a few close friends, a therapist, or a support group.
6) Start a journal.
Journaling has been shown to improve mental health. Starting a journal can help you track and process your emotions, resulting in decreased stress. It can also help you manage anxiety and cope with feelings of depression. Identifying these feelings and recording the circumstances around them may help you develop and action plan to better manage your stress or anxiety.

Journaling is also a good way to keep track of your resolutions – like those small, achievable goals you have set for yourself! Create a chart to record your progress (exercise, self-care, etc.), and be sure to celebrate each win!
7) Revisit hobbies.
As we get older, many of us focus more on work and family responsibilities than we do on the hobbies and passions of our youth. Yet, studies have shown that participating in leisure activities that we actively enjoy can reduce blood pressure, waist circumference, body mass index, and even improve one's perception of their physical health.

So bring out that watercolor set, the 5,000-piece puzzle, or old pottery wheel, and have some fun - for your health!
More Lifestyle Resources
Cheers to a happier, healthier new year ahead! If you found these tips helpful, read more about simple exercises you can do in smaller spaces, or strategies for fueling your body before, during, and after exercise.