Are you looking for quick and easy Mediterranean diet recipes you can prepare at home? You're in luck because we've collected a set of meals and snacks following the Mediterranean diet principles.
Read on to get the recipes and learn more about this eating pattern, its connection to the MIND diet, and its numerous benefits in this blog from 305 West End Assisted Living.
What is the Mediterranean Diet?
Don't let the word "diet" fool you — this eating style has nothing to do with counting calories or restricting yourself. Instead, it's all about eating nutritious, tasty foods typically enjoyed in Mediterranean countries.
The types of foods common in this diet — and ones you'll find in the following recipes — include:
Olive oil and olives
Fresh fruits and vegetables
Whole grains and nuts
Fish, poultry, beans, and eggs
Moderate amounts of dairy
This diet is high in healthy fats from nuts and olive oil, and packed with plants instead of meat. Wine lovers will be glad to know that red wine is part of this diet when enjoyed in moderation.
What are the benefits of the Mediterranean Diet?
Health benefits of this diet may include a decreased risk for numerous chronic diseases, including type 2 diabetes, high blood pressure, high cholesterol, and heart disease. People following the Mediterranean diet may also live longer and be less prone to gaining weight.
Paired with a healthy lifestyle, the Mediterranean diet can benefit your overall health and well-being. Consider incorporating the following lifestyle choices into your wellness goals:
Share meals with family and friends.
Exercise regularly.
Avoid smoking or using other tobacco products.
Cook more at home instead of dining out.
Eat local, fresh foods as often as you can.
Consult with your physician before changing your eating habits or exercise routine. You can discuss safe ways to incorporate the Mediterranean diet into your lifestyle.
Related: Boost Your Immune System With These Fruits and Vegetables >>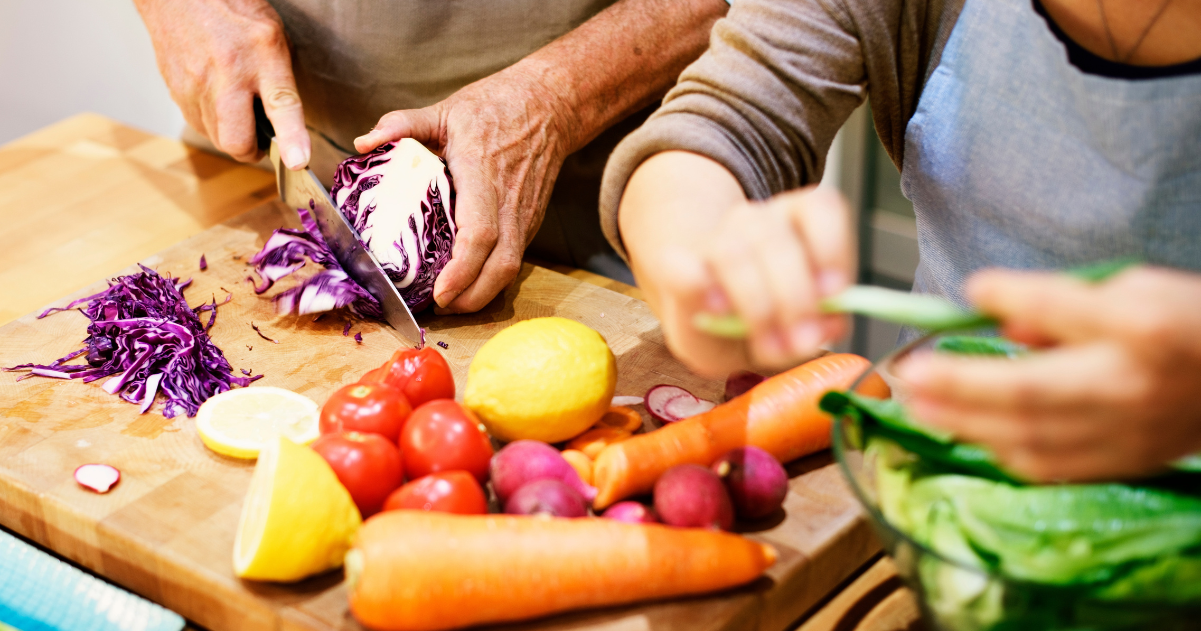 Quick and Easy Mediterranean Recipes for Breakfast, Lunch, Dinner, and Snacktime
Breakfast
Mediterranean Overnight Oats


Rich in fiber, as well as minerals and antioxidants, oats are a staple of the Mediterranean diet. This overnight version is paired with fruit, almonds, honey, and more.

Honey Almond Ricotta Spread with Fruit


A good source of calcium, ricotta cheese is also high in protein. Pair this tasty spread with your favorite granola and fruit for a delicious breakfast parfait.

Greek Yogurt Breakfast Bowls


If you prefer a different start to your day, try one of these simple Greek yogurt bowl ideas for a protein-packed breakfast. Peach and cinnamon or savory avocado are just two of the varieties you'll find.
Lunch
Shrimp, Avocado, and Feta Wrap


This wrap is packed full of flavor and includes seafood — a key component of the Mediterranean diet. Serve it with fresh fruit like melon for a light, delicious lunch.

Mediterranean Lettuce Wraps


A different type of wrap, these veggie-filled lettuce cups are portable and easy to prepare ahead of time.

Greek Pasta Salad


This light pasta dish is a snap to prepare and includes everyone's favorite flavors from a classic Greek salad. To boost the nutrition even further, use whole-wheat pasta.
Related: Health Benefits of a Plant-Based Diet >>
Dinner
Greek Veggie Tacos


Loaded with fresh veggies, creamy hummus, and salty feta cheese, these Greek-inspired tacos are the perfect dish for Meatless Monday or Taco Tuesday. Kalamata olives provide a good dose of healthy fats, while hummus is an excellent source of lean protein.

Healthy Mediterranean Chicken Orzo


This recipe ticks all the boxes — lean protein from the chicken, healthy fats from the kalamata olives, and fresh veggies from tomatoes. Pair with orzo pasta and feta cheese for a light, refreshing dinner. Short on time? Use microwavable pasta and pre-cooked chicken strips.

Mediterranean Tuna Antipasto Salad


Canned tuna and chickpeas — wonderful sources of lean protein — are the foundation for this quick and easy salad. Pair with a loaf of crusty bread and your favorite sparkling water.
Snacks
Avocado Toast




Add slices of avocado to your whole-grain toast for the perfect snack. You can lightly season it with salt and pepper or add crushed red pepper flakes for a spicy kick.

Hummus


Serve hummus with fresh, healthy vegetables, like celery, carrots, cherry tomatoes, or cucumbers. You can often find hummus in a variety of flavors, so don't be afraid to try something new!

Kale Chips


Kale chips can be a great snack to take with you while you're on the go. Mix coconut or avocado oil with fresh green or purple kale, then add a bit of salt or other spices, including chili or cumin powder. Finally, bake at 225 degrees Fahrenheit for about a half hour. Make sure you take them out about halfway through to rotate the pan and kale. You'll want to bake the kale chips until they are crispy and slightly golden brown.



Related: How to Successfully Maintain a Special Diet in a Senior Living Community >>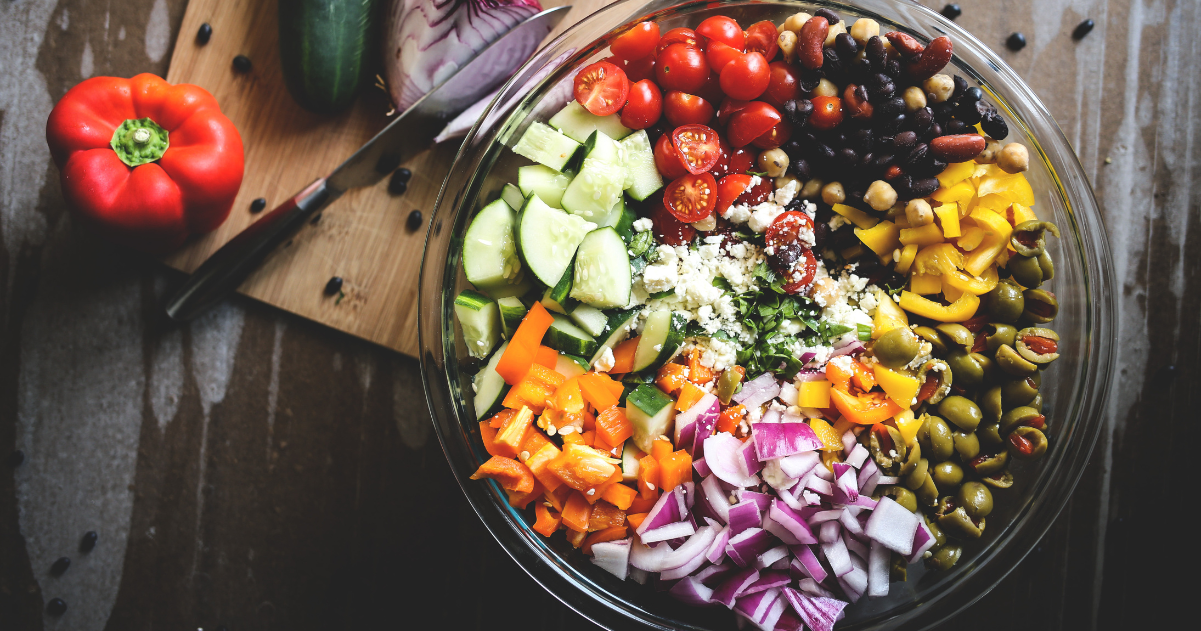 How is the Mediterranean Diet Related to the MIND Diet?
Like the Mediterranean diet, the MIND diet encourages eating more vegetables, fresh fruits, and whole grains. In fact, the MIND diet combines the DASH and Mediterranean diets to focus on foods that can benefit brain health.

The DASH diet recommends more whole grains, vegetables, and fruit while discouraging sweets, sodium, red meat, and foods high in saturated fat, cholesterol, and trans fats. When these two diets merge to form the MIND diet, the body receives a rich source of fiber and several nutrients that boost brain health.
Some of these beneficial nutrients include:
Flavonoids
Vitamin E
Folate
Omega-3 Fatty Acids
Carotenoids
Research suggests that following the MIND diet may help reduce the risk of developing Alzheimer's by as much as 53%.
Dine With Wellness in Mind at 305 West End
You'll encounter exceptional culinary offerings and dining experiences at 305 West End Assisted Living. Residents here enjoy gourmet dishes, cooking classes, and nutritionally planned meals.
Learn more about our dining venues, special diet accommodations, wellness-focused amenities, and creative culinary events in this blog. You'll also get a glimpse of our sample dinner menu.
This blog was originally published in 2020. It was updated in October 2023.