Looking to escape the city for a day? There are so many great options close by that are accessible by car or public transit. Whether you are searching for a beach adventure or want to explore historical sites, we have curated three of the best day trips from New York City in this blog.
Philadelphia, PA
Perfect for: A trip back in time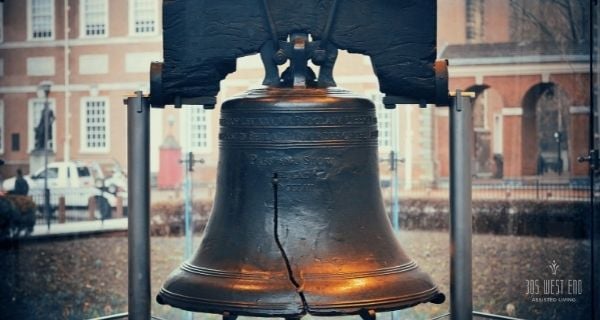 Located just over 90 miles south of New York City, Philadelphia offers daytrippers a mix of history, culture, and fine dining. A visit to Independence National Historical Park is a must for history buffs. Home to numerous historical sites from colonial times, here are just a few options to explore:
Less than a mile away from Independence Hall lies Elfreth's Alley – the country's oldest inhabited residential street. A quaint cobblestone path bisects the collection of 32 homes dating back to the early 1700s. Named after blacksmith Jeremiah Elfreth, the street was home to artisans and tradespeople like shoemakers, cabinet makers, and tailors. While the private residences are only open for tours twice per year (in June and December), visitors can stop by the onsite museum and gift shop on the weekends.
Just northwest of Independence Hall, Eastern State Penitentiary touts itself as 'America's Most Historic Prison.' Built to resemble a medieval castle, Eastern State was the largest building in the country when it opened in 1829. Originally located outside the city limits, it is now a part of downtown Philadelphia near the historic district. Famous inmates include mobster Al Capone and William Francis Sutton, a bank robber credited with three successful escapes from prison.
Philadelphia is also home to over 90 world-class museums. While you won't be able to visit them all in one trip, here are a few worth considering:
The Mutter Museum

–

Easily the most unique museum in Philadelphia, the

Mutter Museum

is part of The College of Physicians of Philadelphia. Visitors will find a collection of anatomical specimens, models, and instruments from the 19th century.
The Rodin Museum – Featuring nearly 150 pieces of art, the

Rodin Museum

contains one of the largest collections of the late sculptor's works outside of Paris.
The Mummers Museum – A Philadelphia tradition, the first official Mummer's Parade was held on New Year's Day in 1901.

Mummers Museum

visitors can view a collection of their colorful costumes, learn how to strut like a Mummer, and even create their own musical number.
In search of fine dining? Philadelphia is a melting pot of different cuisines – including Italian, Japanese, Mexican, Israeli, and more. Here are a few notable venues to whet your appetite:
Reading Terminal Market

–

While not exactly haute cuisine, no visit to Philadelphia would be complete without a visit to

Reading Terminal Market

. One of the country's oldest and largest public markets, Reading Terminal Market opened in 1893. Today's diners will find various cuisines – from authentic Philly cheesesteaks to Pennsylvania Dutch comfort food.
Zahav – Recipient of the James Beard Award for Outstanding Restaurant in 2019,

Zahav

draws diners from the tri-state area and beyond. Offering authentic Israeli cuisine, menu offerings include laffa bread paired with hummus and salatim, pomegranate lamb shoulder, and pistachio cake with blood orange curd. Reservations book several months in advance, so plan your visit accordingly!
Victor Café – Tucked away in a quiet South Philadelphia neighborhood,

The Victor Café

has been serving exquisite Italian food with a side of musical entertainment for almost a century. Dine on veal saltimbocca or chicken piccata while listening to soaring arias performed by the wait staff. Listen for the bell – it is rung every 15 to 20 minutes and signals the start of the next performance.
Beacon, NY
Perfect for: Cultural Pursuits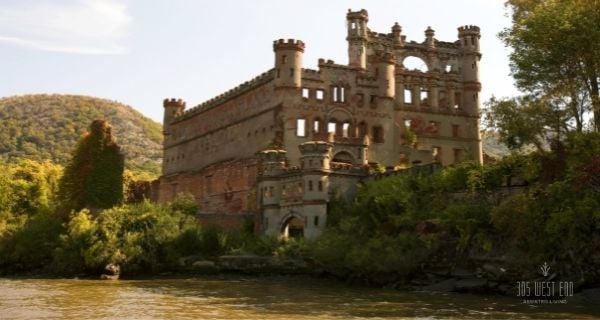 Approximately 70 miles northwest of New York City, Beacon is located in the beautiful Hudson Valley between Wappingers Falls and Cold Spring, New York. Recently revitalized, Beacon has emerged as a destination spot for those seeking to enjoy culture, fine dining, and shopping.
With more than 15 galleries located on or close to Main Street, Beacon has garnered a reputation as a haven for artists and art enthusiasts. Notable places to visit include:
Dia Beacon

–

Housed in a former Nabisco box printing factory,

Dia Beacon

is one of the largest art galleries in America and is largely responsible for establishing Beacon as an arts destination. Featuring contemporary art from the 1960s to the present, Dia Beacon is one of 11 galleries that are a part of the Dia Foundation. Exhibits include works from Andy Warhol, Dan Flavin, and Richard Serra.

Hudson Beach Glass

–


Located in a beautifully restored firehouse just a few minutes away from Dia Beacon,

Hudson Beach Glass

creates functional and sculptural objects. Founded by four friends over 30 years ago, the studio offers a range of pieces that include delicate hummingbirds, beautiful serving pieces, and gorgeous jewelry. Visitors can also watch glass-blowing demonstrations.
Bannerman Castle – Accessible by ferry and located on Pollepel Island,

Bannerman Castle

dates back to the turn of the 20th century. Built as a storage site for the Bannerman family's munitions business, it is a replica of a Scottish castle where the Bannermans originated from. Walking tours include the Bannerman castle ruins, garden, and residence.
Howland Cultural Center – Originally the Howland Circulating Library, the Howland was built in the late 1870s by Civil War General and former New York State Treasurer Joseph Howland. It remained a library until the 1970s when it outgrew the space. Today the

Howland Cultural Center

hosts a variety of arts and cultural events in Beacon.
In addition to the numerous cultural spots to visit, Beacon offers a host of fine dining experiences, including:
Montauk, NY
Perfect for: Beach Adventurers
Perched on the southern tip of Long Island, Montauk is 120 miles east of New York City, and is a playground for outdoor enthusiasts.
Montauk Point Lighthouse

–

The oldest active lighthouse in New York, the

Montauk Point Lighthouse

was commissioned by George Washington in 1796. Visit the Keeper's House to view maritime artifacts, photographs, and historical documents signed by George Washington and Thomas Jefferson.

Montauk Point State Park

–

Once you are finished visiting the lighthouse, spend some additional time in

Montauk Point State Park

. Try hiking along the popular Paumanok Path – a 125-mile trail that runs from Montauk to Rocky Point, NY. Or, bring your poles for an afternoon of surf fishing.

Camp Hero State Park

–

The site of a decommissioned military base,

Camp Hero State Park

, sits on 755 acres on Montauk Point. A mixture of forests, wetlands, and bluffs overlooking the Atlantic Ocean, Camp Hero allows visitors to hike, ride their bikes, or take a horseback ride.
There are plenty of beaches to visit in Montauk – perfect for fishing, surfing, and sunbathing.
Ditch Plains Beach

–

A mecca for surfers,

Ditch Plains Beach

is two miles east of Montauk village. Framed by cliffs at the western end, it is a beautiful beach popular with locals and daytrippers alike. Take note – parking is restricted, so it's best to arrange for drop-off transportation if you plan to go.

Gin Beach

–

On the western side of Montauk,

Gin Beach

is named after the cattle pens (or gins) that once populated the area. Beachgoers will find calm waters, and since it is located near Montauk Harbor, there are plenty of boats to see entering and exiting the harbor. Parking is restricted, so arrange for drop-off transportation.

Kirk Park Beach

– Kirk Park Beach

is very popular during the summer and charges $35 for daily parking when lifeguards are on duty. It is also near the local supermarket, which makes it a win for those looking for snacks before spending the day on the beach.
Fresh salt air and exercise equals a healthy appetite. While seafood is the predominant cuisine in Montauk, there are options for beef and poultry lovers too.
TT's Montauk

–

Short for tacos and tequila,

TT's

is the perfect place to grab lunch before heading to the beach. Choose from a variety of tacos (chicken, steak, and fish) or a sandwich (Nashville Hot Chicken or a cheeseburger). Vegetarian options are also available.

Dureya's Lobster Deck

–

Casual waterfront dining featuring fresh seafood,

Dureya's

offers stunning views of the sunset over Fort Pond. If you are traveling with a group, opt for one of their seafood platters – which can feed two to four people. Other shareable mains include lobster, fresh fish, a clam bake, and skirt steak. Open seasonally, so plan accordingly!

Harvest on Fort Pond –

Harvest on Fort Pond

serves a delightful mix of Northern Italian dishes. The outdoor patio overlooks Fort Pond, providing a relaxing waterfront dining experience. Dishes include a mix of freshly caught seafood (the calamari salad is a local favorite), as well as steaks and pork tenderloin.
Mystic, CT
Perfect for: New England Charm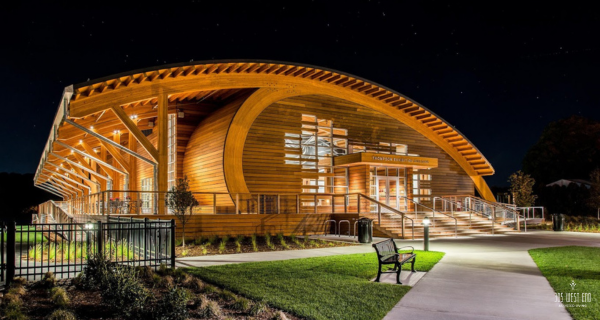 Founded in 1654, Mystic is a village in Groton and Stonington, Connecticut, that is frequently best known for its New England charm and prominence as a shipbuilding center since the late 1700s. Mystic is located just over 100 miles from New York City, making it a great option for a fun day trip of shopping, dining, and sightseeing.
Consider a few of the following places to visit during your day trip:
Mystic Seaport Museum – Home to the country's oldest commercial ship, the 1841 whaleship Charles W. Morgan, the

Mystic Seaport Museum

covers 19 acres on the Mystic River and is the nation's leading maritime museum. Enjoy strolling through the recreated New England coastal village, including a working shipyard and exhibit halls.
Mystic Aquarium – Set aside a few hours to explore the

Mystic Aquarium

, where you can get up close to an African penguin or watch the fascinating beluga whales dive through the water. The aquarium is dedicated to protecting our oceans through conservation, education, and research. Learn about their latest initiatives during your visit.
Mystic Museum of Art – Situated on the west bank of the Mystic River, the

Mystic Museum of Art

has been part of the art scene for 100 years. The museum maintains a historically significant gallery built in 1931 and features four art galleries, studio space, classrooms, and an art reference library. The museum is fully accessible and welcomes visitors to view its permanent collections and current exhibitions.
Ready to step back into the New England colonial times? Meander through the shops and galleries searching for a special gift or souvenir.
Olde Mistick Village – Celebrating 50 years in 2023,

Olde Mistick Village

is an open-air, pet-friendly village of shops, restaurants, movies, and more. The village is designed after a 1720s-style Colonial village, with a duck pond, birdhouses, a gazebo, walking paths, and trees. No two buildings are alike, and each provides a unique shopping experience featuring hand-crafted gifts, jewelry, international treasures, and Mystic-made souvenirs.
Historic Downtown Mystic – You'll find

Historic Downtown Mystic

filled with places to eat, shop, stay, and play. The waterfront district is located among historic landmarks, colonial-era homes and buildings, and churches. There are over 80 independently-owned shops and galleries, numerous restaurants with many cuisine choices, and fun activities like guided tours, kayak rentals, and more.
Visit on a beautiful day and soak in the scenery of Mystic in all its splendor. Add these sites to your itinerary to connect with nature.
Denison Pequotsepos Nature Center – Immerse yourself in this woodland sanctuary where you'll find forest, wetland, and meadow displays featuring Connecticut's natural habitats and wildlife. Enjoy a hike along the trails, see various species of rehabilitated hawks and owls in an outdoor flight enclosure, and watch for critters as you wind through the woods and wetlands. If time permits, check out Coogan Farm, which is connected to the

Denison Pequotsepos Nature Center

. Coogan Farm has a pear and apple orchard, as well as a Giving Garden, which supplies fresh produce to those in need in New London County.
Enders Island – An 11-acre island located off the coast of Mystic, you'll find the peaceful

Enders Island

. Home to St. Edmund's Retreat, Enders Island is a Catholic community focusing on faith, the arts, and recovery through prayer and reflection opportunities and organized meetings and programs. The island welcomes all visitors and frequently hosts retreats, workshops, and programs that offer healing and hope to all. The grounds, seaside views, and prize-winning Dahlia Gardens are a must-see.
When you're hungry, choose from one of many unique seaside restaurants in Mystic.
Ford's Lobster –

Ford's Lobster

is the perfect spot to indulge in fresh-caught lobster, New England clam chowder, seafood starters, lobster bisque, lobster rolls, and more. This popular restaurant has beautiful waterfront views with patio-only seating.
RED 36 – Enjoy fresh, top-quality, innovative dishes at

RED 36

, offering outdoor dining in historic downtown Mystic. The restaurant features a large wall of windows that opens completely to an outdoor bar, lounge areas, and dining tables on its waterfront deck. Dine on seafood, flat-bread pizza, and an extensive raw bar of shrimp, clams, oysters, lobster, and more.
Rocks 21 – Another eatery with a gorgeous view of the Mystic River is

Rocks 21

, a restaurant and bar located inside the Inn at Mystic. Rocks 21 offers an all-day menu, tap list, wood-fired pizza, and live entertainment.
Are you craving something sweet during your visit to Mystic? Try one of these shops offering a wide selection of homemade and handcrafted chocolates, donuts, cookies, and macarons.
Sift Bake Shop – You'll find

Sift Bake Shop

, a French-focused bakery, in historic downtown Mystic. The shop serves bread, breakfast pastries, quiches, and an assortment of cookies, brownies, and French macarons.
Mystic River Chocolate Cafe –

Mystic River Chocolate Cafe

, also located in downtown Mystic, features all things chocolate — and they are producers of craft bean-to-bar chocolate! The cafe crafts and creates cacao from around the world into a plethora of chocolate creations, including bars, barks, truffles, drinks, and soft-serve ice cream.
Deviant Donuts – Venture over to Olde Mistick Village for the creative flavors and themed menus at

Deviant Donuts

. Take your pick from flavors ranging from Chocolate Frog, Slither, and The Monarch to Boston Cream, Cinnamon Cake, and Samoa. The donuts are almost too beautiful to eat. Wash one down with a fresh cup of coffee or specialty cold brew.
More Stories You May Enjoy
If you want to be notified about more articles like this one, sign up for our newsletter by entering your email address in the subscription box on the right.