Your retirement years can be an opportunity to explore the world. And there are numerous ways to do it, according to your preference — by plane, on a cruise, with a professional travel group, or on your own.
To assist you on your next adventure, the team at 305 West End has created a list of travel tips for seniors to consider when planning a trip. Before you pack your suitcase, take a look at this guide to help ensure a fun getaway.
Useful Travel Tips for Seniors
1. Research your destination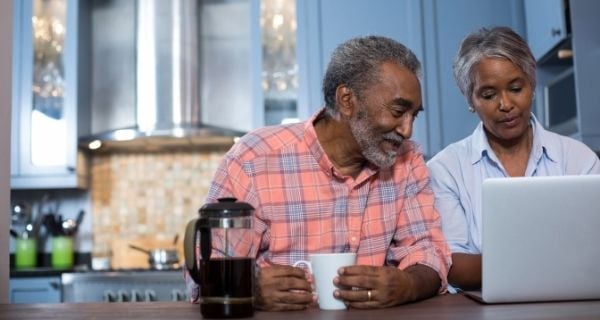 After you have decided where to travel, the next step is to thoroughly research your destination. Not only will you discover all the unique things to do there, but it will also help ensure you're adequately prepared for any situation during your travels.
The U.S. Department of State's website is an excellent resource where you can access information about travel alerts, visa/passport requirements, and any required or recommended vaccinations for any country.
You may also want to confirm the accessibility of your lodging, restaurants, and other sites if you have any mobility concerns.
2. Travel off-season and watch for discounts
If your schedule allows you to travel anytime during the year, this is an ideal opportunity to choose the off-peak season of your destination. You can often avoid crowds and get lower prices on lodging and transportation. Visit the AARP website for travel discount information on hotels, cruises, car rentals, and more.
Don't forget to watch for senior discounts at attractions and landmarks that you plan to visit. If you don't see a discount advertised, just ask!
3. Arrange for luggage delivery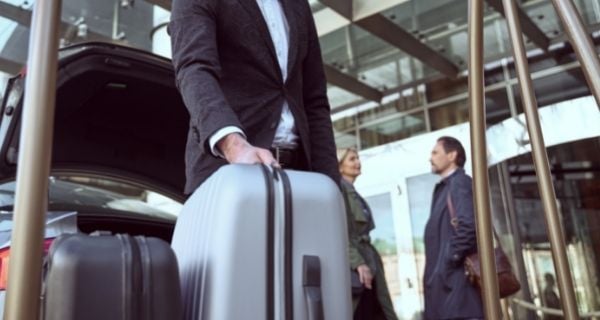 Navigating airports, or other means of travel, with large suitcases can be difficult to manage. You can avoid this hassle by arranging for a luggage delivery service, including domestic and international travel.
These types of companies will ship your belongings, so they arrive directly at your destination. A luggage delivery service can help minimize time spent at the airport and relieve the stress of getting bulky suitcases from one place to another.
4. Use public Wi-Fi to find nearby restaurants and attractions
Using public Wi-Fi can be very convenient, especially when traveling. It's a simple way to search for nearby restaurants, lodging, and attractions — and read all the reviews!
Do use a bit of caution when accessing public Wi-Fi, as it may also be risky. Checking financial or personal information while using Wi-Fi is not recommended. Cybercriminals often take advantage of these open networks to steal data.
5. Update your data plan for international travel
When traveling internationally, you can frequently avoid additional cell phone carrier fees by switching to airplane mode, updating your data plan, or buying a prepaid SIM card. You can contact your service provider directly to check out your options by using this resource from the Federal Communications Commission.
6. Pack prescription medications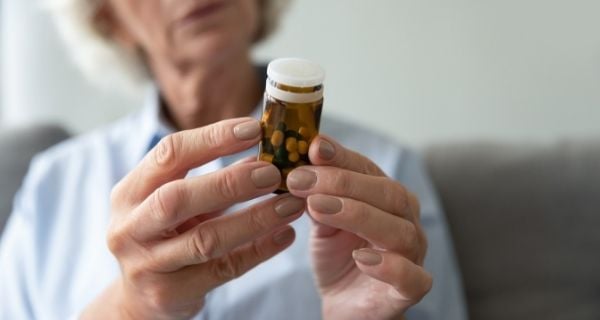 Before you leave, schedule time to talk to your doctor about your trip. They can offer guidance on vaccinations and medication safety. If you are changing time zones, your doctor may advise you to adjust your medication schedule or avoid certain foods that may interact with your medicine.
Pack your prescription and any over-the-counter medications in their original containers and place them in your carry-on bag so you can keep them with you at all times. When flying, check the TSA website for information on injectable medication or anything that needs to be refrigerated. It's also helpful to know what to expect when going through security if you have an implantable device such as a pacemaker.
7. Check your medical insurance coverage
Check the specific coverage under your medical insurance plan to ensure any medical care will be covered while traveling. Medicare provides coverage for any doctor or hospital that accepts Medicare in the U.S. However, Medicare only covers medical costs outside of the U.S. in certain situations, as outlined below:
You live in or are in the U.S. but a foreign hospital is closer
You are traveling in a direct route to Alaska, and the closest hospital is in Canada
You receive medical care on a cruise ship while in U.S. territorial waters
Medical insurance coverage is frequently available under a travel insurance plan, or you can explore a Medicare Supplement Insurance plan. Either way, plan to do your research in advance because it may take additional time to obtain appropriate coverage.
8. Keep copies of your important documents
When traveling, especially for international trips or in remote areas, it's important to bring healthcare-related documents such as medical history, emergency contact details, proof of vaccinations, insurance cards, and physical copies of prescriptions. It's best to make copies of these documents and leave them with a trusted friend or family member should you need help from home.
It's also essential to bring proper identification and forms of payment that you'll need on your trip, and to make copies of these items as well. One set should be kept with you at all times, preferably in your carry-on item, and the second set should be kept with that same trusted friend or family member.
9. Let your family know of your travel plans
In addition to providing a trusted friend or family member with copies of essential documents, give them details of where you'll be staying and what your itinerary includes.
While it's best to let close friends and family know of your plans, wait until after the trip to share on social media. This ensures it's not public knowledge that you'll be out of town with an empty home.
10. Keep your possessions safe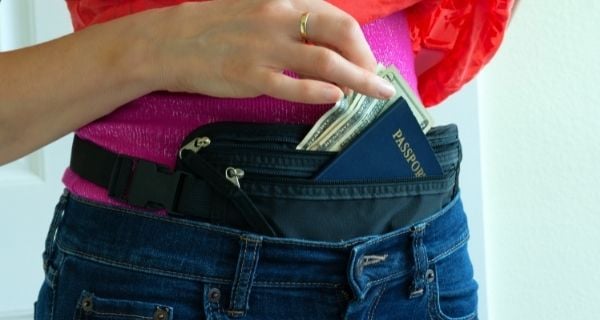 Seasoned travelers know to always be aware of their surroundings and to keep valuable items close. Consider this useful list of safety tips to keep in mind while traveling, including how to keep your possessions safe.
More Entertainment and Leisure Resources
Above all, enjoy your trip and return home feeling refreshed and relaxed.
If you'd like to learn more about similar topics, such as how to create an indoor garden space or where to stream your favorite Broadway shows, visit the entertainment and leisure category in our blog.