Assuming the role of caregiver for a loved one diagnosed with Alzheimer's disease, or other memory-related cognitive disorder, can be overwhelming. Fear of the unknown, combined with the reality of taking care of your loved one's daily needs, can leave you feeling drained – physically, mentally and emotionally. While undoubtedly stressful, serving as a caregiver can be a rich and rewarding experience. Following are some practical tips and resources that can help make your journey easier.
Educate Yourself
Learning as much as possible about your loved one's condition will help you anticipate future challenges and manage expectations – reducing stress for both of you. It also provides an opportunity to involve them in the decision-making process regarding long-term care options. Things to research/consider include:
Power of Attorney/Guardianship

. Deciding who will make healthcare and financial decisions on your loved one's behalf is a difficult, but necessary topic to address. Seeking guidance from an attorney who specializes in elder law is a good place to start.

Living Arrangements

. While your loved one may be living independently now, their ability to remain safe as the disease progresses must be considered. Having an established plan will eliminate the stress of finding suitable living arrangements on short notice.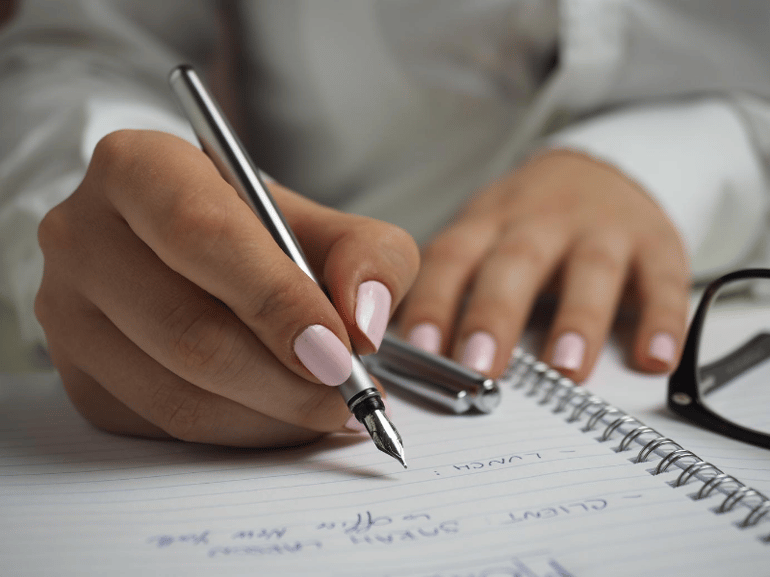 Developing a daily schedule eliminates the stress of deciding what to do next.
Create a Daily Schedule
Developing a daily schedule eliminates the stress of deciding what to do next – freeing you to spend more time with your loved one. A set routine also lets your loved one know what to expect throughout the day – helping them maintain independence. When creating your schedule, consider your loved one's preferences and strengths. Also keep in mind what times of the day they have more energy, as well as when they need to rest, and plan accordingly. A typical schedule might include:
Daily grooming – brushing teeth, shaving, etc.

Bathing

Getting dressed

Meals

Activities
The Alzheimer's Association is a robust resource for caregivers. Visit their website for examples of what a daily schedule might include, and suggestions for activities.
Foster Independence
Finding the balance between supporting your loved one, while helping them remain as independent as possible can be difficult. Completing tasks like setting the table or helping fold laundry can help build confidence and self-esteem. Give your loved one the freedom to work on the tasks that they can handle. Keep in mind they may need extra time – so patience is important. Work on one activity at a time, providing clear and simple instructions. Eliminating distractions will help your loved one focus and lower the chances of becoming frustrated.
For more tips on helping your loved one remain independent, including how to modify activities, click here.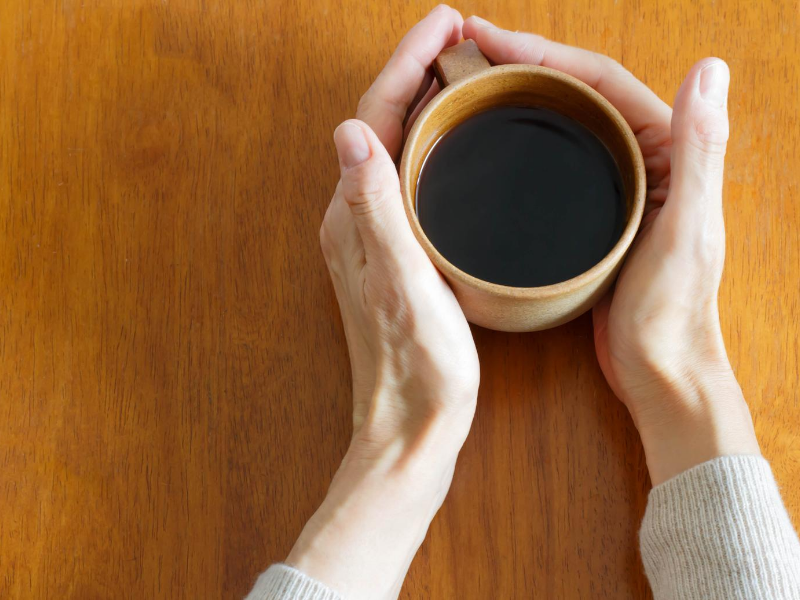 Your morning cup of coffee can be a great way to practice self-care.
Set Aside Time for Yourself
Providing the best care to your loved one means you need to take care of yourself first. Whether it is a quiet cup of coffee each morning, or a peaceful walk through your neighborhood – make sure you are setting aside time for yourself each day. Getting enough sleep, daily exercise, and proper nutrition are vitally important as well. Joining a local support group, with individuals who understand the challenges you are facing, may also be beneficial.
If you need a break, don't be afraid to ask for help. Respite care programs – provided either in the home, or at a residential community – are becoming more popular. It is a good idea to research and try the program before an emergency rises.
For additional self-care tips, read our blog on Simple Self-Care Ideas.
---
Upscale Assisted Living at 305 West End
For a luxurious lifestyle that provides the care you need, look to 305 West End Assisted Living. Our residents enjoy a sophisticated lifestyle, as well as close proximity to some of Manhattan's most iconic sites.
To learn more about our services and amenities, request your complimentary brochure today.