Caring for a loved one with Alzheimer's disease or other type of dementia can be challenging on many different levels, particularly when it comes to engaging your loved one in meaningful activities. However, providing activities that are engaging and enriching can help support the physical and mental well-being of your loved one.
The team at 305 West End has curated a list of activities for those with Alzheimer's or dementia alongside a set of questions to ask when evaluating memory care programs.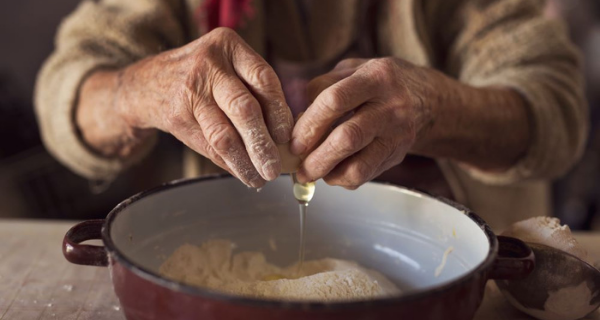 Activities for Those With Alzheimer's Disease or Dementia
Developing enriching activities for your loved one with dementia doesn't necessarily require extensive preparation or tools. As a caregiver, you can tap into the interests of your loved one and engage with them when they're ready.
If you sense your loved one is feeling well and able to do a more physical activity, consider doing something outdoors. On the other hand, if your loved one is having a rough day, consider a soothing activity like music, looking through photo albums, or watching a favorite movie or show.

The Alzheimer's Association provides a lengthy list of meaningful activities that you can do with your loved one. Here are a few ideas to get you started:
Outdoor activities - These activities might include taking a walk, planting flowers or watering plants, visiting a park, playing catch, or enjoying a picnic.


Indoor activities - These activities might involve listening to music, playing checkers, completing a puzzle, watching a favorite program on television, sharing childhood memories, reading the newspaper, or playing a card game.


Personal activities - Doing something personal could entail giving your loved one a manicure, brushing their hair, taking pictures to create a collage, or making a family tree.


Kitchen activities - Doing something in the kitchen might involve baking cookies or bread, washing and drying dishes, putting silverware away, or setting the table.


Family traditions - Celebrating family traditions could include listening to holiday music, setting up seasonal decor, gathering for a favorite meal, watching old family videos, or baking sweets to share with friends and neighbors.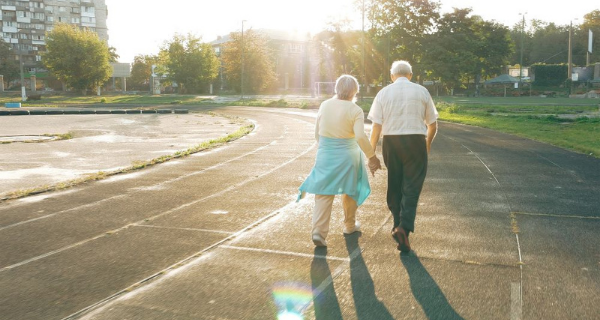 Music and Creative Arts Memory Care Programs at 305 West End
The 305 West End memory care program, called Reflections, is led by Reflections Recreation Coordinator Nancy Sondag. Ms. Sondag brings an exceptional level of expertise to the program as a licensed creative arts therapist, registered drama therapist and board-certified trainer, certified dementia practitioner, certified Alzheimer's disease dementia care trainer, and certified Montessori dementia care professional.
Ms. Sondag has over 20 years of experience providing creative arts therapy and recreation for persons with dementia, and she leads the training and supervising of students, interns, and other professionals in the field.

"I am privileged to be working with an extraordinary group of people who have lived amazing lives and now need our help. We learn from each other and find meaning and joy in our lives. I am proud of our Reflections staff and residents, and the community that we have created," said Ms. Sondag.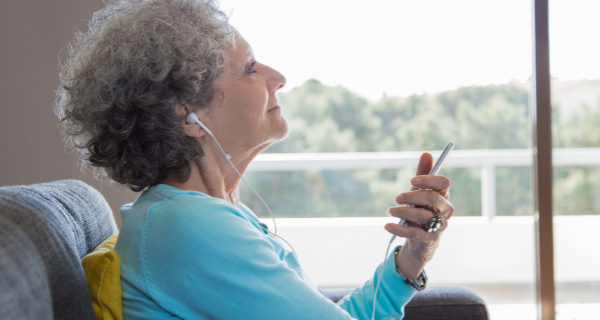 Enrichment programs at 305 West End are specifically designed to cater to each resident. 305 West End's location on the Upper West Side allows us to partner with leading cultural and educational institutions like The Juilliard School, The Pratt Institute, and New York University, to offer residents a variety of engaging programs and activities.
Music Therapy
Music therapy can help provide emotional and behavioral benefits for those experiencing cognitive decline. Musical memory is located in a region of the brain that is often left undamaged by Alzheimer's disease or other forms of dementia. Listening to or singing along with music that your loved one enjoys can reduce stress, anxiety, and agitation.
The following music initiatives tap into the world-class talent surrounding 305 West End and are a foundational part of our memory care life enrichment programs:
Creative Arts
The creative arts have been shown to be beneficial in improving the quality of life for individuals with dementia. The authors of a research study published in the International Journal of Environmental Research and Public Health state, "There is a growing recognition that the arts can make a contribution to the quality of life of people living with dementia. This impact can be direct, by bringing emotional release or pleasure to the person affected. It can also be indirect, by giving carers a stronger sense of purpose, resolve, and commitment, or by making the wider community more compassionate and aware."
The following creative arts partnerships enhance the quality of life of memory care residents at 305 West End:
New York University - New York University graduate students studying drama therapy partner with 305 West End to offer creative arts programming for residents.


Pratt Institute - Pratt Institute graduate students studying dance/movement therapy partner with residents to incorporate physical activity through many different types of dance and movement into their programming opportunities.


The American Folk Art Museum - Conversation and guided art-making brings the world of folk art to life for residents with memory loss. Trained museum educators from The American Folk Art Museum bring objects, art materials, and fresh ideas to spark ideas and share opinions in these fun and interactive groups.
Questions to Ask When Evaluating Memory Care Programs
If you have made the decision to transition your loved one to a memory care community, it is important to include questions about social and personal enrichment opportunities during your search. The variety of programming offered, along with the expertise of the staff, will play a significant role in helping to improve the quality of life of your loved one.
Here are examples of questions you might consider asking a memory care community:
1. What types of programs do you offer designed for those with Alzheimer's or dementia?
2. What types of physical activities are offered?
3. How do you get residents involved in activities?
4. Do you partner with any local creative arts organizations to create programming?
5. What experience does your staff have with working with those with dementia?
6. Does your activity schedule offer diversity in programming choices?
7. May I have a copy of your activity schedule that includes a description of your programs?
8. Do you personalize activities to meet the individual needs of your residents?
Download Your Complimentary Guide to Memory Care in Manhattan
For additional information on evaluating memory care communities, download our New Yorker's Guide to Memory Care in Manhattan. The guide focuses on considering the quality of care, staff expertise, social and personal enrichment opportunities, and the type of memory care programs that each community offers. Inside you'll find:
What's typically included in a memory care program
What questions you should ask when evaluating programs
Examples of quality programs and offerings