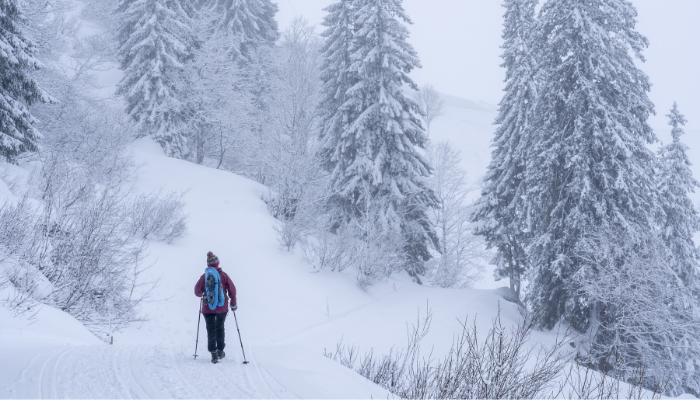 Winter in New York State offers breathtaking views: Snow-capped peaks, frozen waterfalls, and ice-covered trails -- just to name a few. Whether you'd rather stay closer to the city or don't mind traveling a bit further, we've selected two destinations you'll love to experience this season: The Catskills and the Adirondacks.
Read on to get our suggestions for lodging, dining, and activities in both areas.
Traveling to the Catskills
In the early part of the 20th century, the Catskills were a summer haven for New Yorkers. Though the area fell out of favor in the last few decades, these famed mountains just 100 miles north of the city are experiencing a revitalization and offer a host of trendy, comfortable amenities.
The mountains during winter are simply magical. There's always skiing (and the après-ski activities that follow), hiking, and sightseeing, but the Catskills also offer many opportunities to slow down and enjoy life at a calm, quiet pace.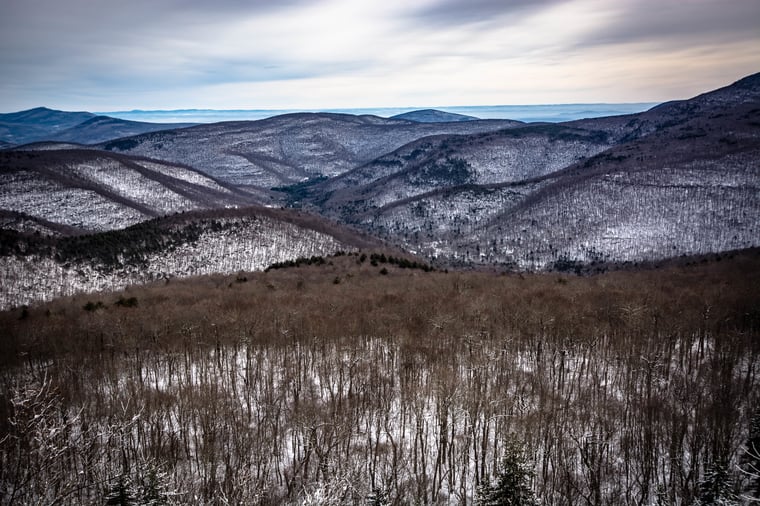 The Catskills are quickly becoming one of New York State's most popular destinations - again.
Where to Stay in the Catskills
Enjoy your vacation in modern, chic rooms in a historic building. You'll slumber on locally-crafted beds and dine at the intimate Foxfire Bar Room.
Escape to cozy quarters in an 18-century Dutch mansion. Dine at an on-site farm-to-table restaurant, relax by the historic pool, or explore the mansion's 50 acres.
Contemporary and charming, this lodge offers 38 guest rooms and is just a mile from Hunter Mountain Ski Resort. A variety of activities at the lodge will keep you busy - if you choose.
Where to Eat in the Catskills
The menu here changes often - so order what you like while you can! Enjoy views of the Delaware River and try a favorite like pork schnitzel, steelhead trout, or harissa shrimp and grits.
This restaurant is also located on the grounds of a beautiful inn and spa, so you may be tempted to extend your stay. Dine on brunch dishes like classic Eggs Benedict, or dinner including Gorgonzola chicken salad and venison chili fries.
Inventive and rustic dishes abound, like smoked and brined chicken, a local mushroom-and-lentil plate, and grilled halloumi salad. Try the seasonal panna cotta or lavender chocolate pots de crème after your meal.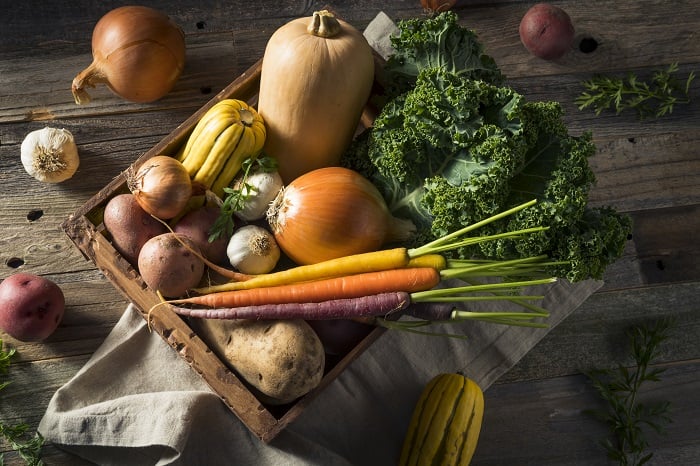 Enjoy imaginative, locally-sourced cuisine throughout the Catskills.
What to Do in the Catskills
Located on the site of the 1969 Woodstock music festival, this museum still offers musical performances as well as artistic workshops and a chance to learn more about the area's history.
This tour meets in Roxbury but will take you to some of the Catskill's best sites - like an 80-foot waterfall, cidery, and creamery, to name a few. Transportation is provided, so all you need to do is sit back and enjoy the tasty treats on display.
Shop locally-made crafts and goods - think hand-spun wool, hand-dipped candles, and paper products - from artisans in the four surrounding counties.
Winter in the Adirondacks
To the northwest of the city, you'll find the Adirondacks - a vast, sprawling wilderness that might make you believe you're the only one to ever set eyes on it. But tucked throughout the mountains are plenty of places where you can rest, relax, and rejuvenate in beautiful surroundings.
The Adirondacks are the largest protected natural area in the lower 48 states and home to a stunning variety of landscapes and history. From the St. Lawrence Seaway to Fort Ticonderoga, and from locally-sourced dining to eclectic arts, there's something for everyone here.
Winter is perhaps one of the best times to visit the Adirondacks, with an abundance of winter carnivals and festivals for visitors to experience. The colder months offer horse-drawn carriage rides, hot drinks, and the chance to experience the mountains in a quieter season.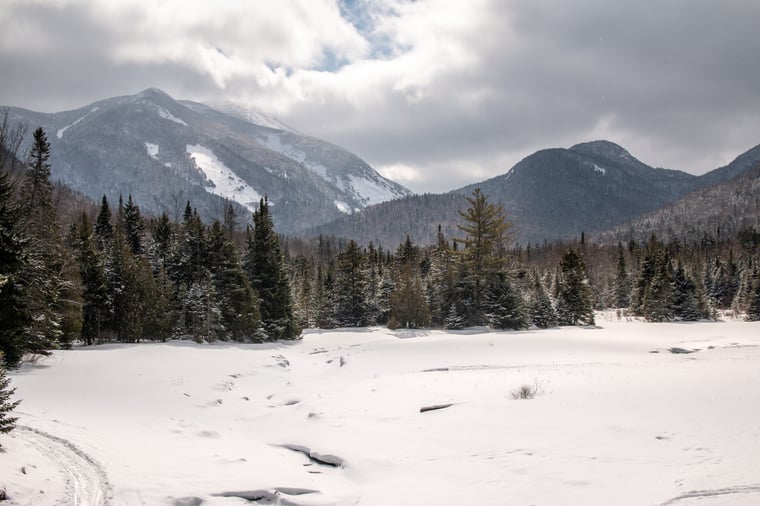 Enjoy unspoiled wilderness in the Adirondacks.
Where to Stay in the Adirondacks
Experience splendid views of Lake George from your room at this 70-acre resort. A AAA Four Diamond Rated property, you'll find an outdoor ice bar, spa, multiple dining options, and more all on-site.
The Inn has stood in its current spot since 1833 and boasts the title of the oldest standing building in the area. Five cozy suites display Adirondacks antiques and furniture, and you'll enjoy breakfast each morning and cocktails and charcuterie each evening.
The Point is what was known as a great camp - New England's version of a dude ranch - and built by a member of the Rockefeller family 100 years ago. But this camp has nothing to do with tents - think luxury, hospitality, and relaxation at this Forbes Five-Star-rated getaway.
Where to Eat in the Adirondacks
Find vegetarian and gluten-free options in this market cafe. With choices like the Scape Goat grain bowl, Avolicious sandwich, and Breakfast in a Flax smoothie, you'll find something healthy and delicious here.
Enjoy cozy French-inspired fare in one of several distinct spaces, including the National Parks Room, the Chef's room, and the Culture Room. Cabernet-braised short ribs and butter-poached lobster risotto are just a few of the dishes to sample.
You'll discover gourmet dining with a Southwest flair at this out-of-the-way restaurant. Choose from appetizers like baked Danish brie and move onto entrees like chicken scallopini or grilled lamb T-bones.
What to Do in the Adirondacks
Maple Sugaring
The Adirondack region produces about a third of the state's total maple syrup and is home to 200 producers. By late February, the stage is set for peak maple syrup season. Stop by a maple syrup farm like Sanger's Sugar House or Adirondack Gold Maple Farm to sample the real deal.
View the impressive private art collection of the Hyde family, including pieces by old-world masters like Picasso and Rembrandt. You'll also find tapestries, furniture, sculpture, and more in the Italian Renaissance-inspired home.
Drive along the west coast of Lake Champlain and enjoy some of the best sites along the way. Choose your preferred trail to include stops at restaurants, farms, creameries, wineries, and more. Of course, you'll also do some sightseeing and learn about the region.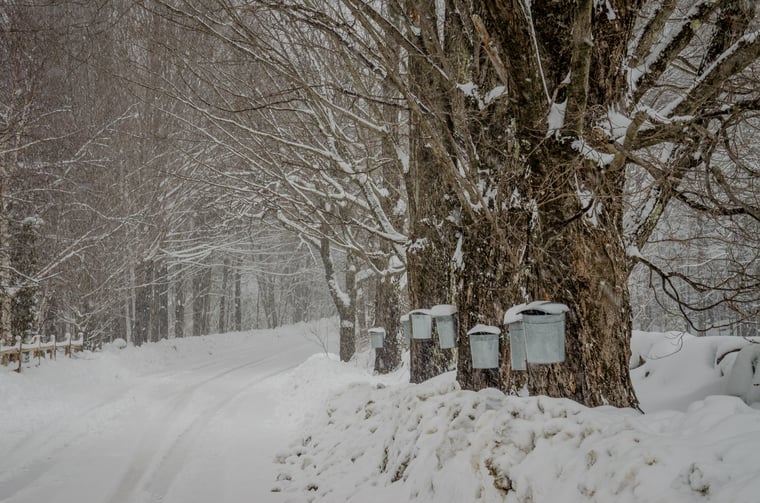 You'll find 200 maple syrup producers in the Adirondacks ready for sampling.
More Lifestyle Stories From 305 West End
No matter where you travel, may you enjoy every moment of your winter getaway this year.

Travel, living a healthy lifestyle, enjoying life in the city you love - you can find stories about it all from 305 West End Assisted Living.
Visit our blog listings to read more and subscribe.