If you do not have children, you may think that estate planning is not as urgent or important as it is for those with children, but this is untrue.
Most married couples assume that their estate will pass to their spouse after their death. However, if your spouse passes before you – or you are unmarried – and you do not have a comprehensive estate plan in place, a court will determine what happens to your assets and financial legacy.
If you have no descendants or family and you live in New York state, your assets will be absorbed by the state.
No matter how you choose to divide your estate, here are some essential aspects of estate planning that you should consider, especially if you have no familial heirs.
Living Wills and Power of Attorney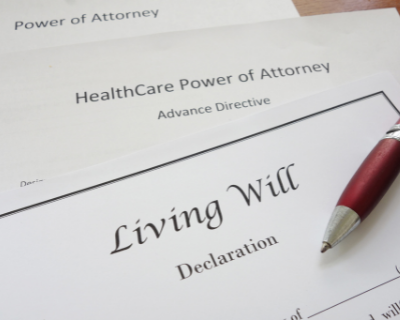 What happens if you become incapacitated or unable to make decisions for yourself? While we all want to enjoy our senior years to their fullest, sometimes the unexpected happens. An accident or chronic condition such as Alzheimer's could impact your ability to make decisions for yourself.
This is why estate planning should start with the designation of powers of attorney for both financial and healthcare decisions, as well as a living will that includes directives for how your care should be handled.
For instance, to what lengths would you like healthcare professionals to go to keep you alive? Living wills typically address end-of-life decisions, as well as organ and tissue donations. They are highly individualized and cover common medical decisions including resuscitation, the use of artificial means to prolong life (ventilator, dialysis, feeding tubes, etc.), and palliative care. Speak to your doctor or other medical professional to ensure that your living will accurately convey your wishes.
The person you appoint as financial and/or healthcare power of attorney could be anyone whom you trust to make these decisions for you. That could be a friend, legal representative, family member, or other individual. Also confirm that your power of attorney covers all of the health and/or financial decisions that this person may need to make on your behalf. If a power of attorney is not broad enough, an institution can reject it.
Keep in mind that if you have a domestic partner (no matter how long you have lived together), they will only have the ability to make these types of decisions for you if you have legally given them the power to do so. Without a power of attorney in place, decisions regarding your care will legally fall to family members who may not know or understand your wishes.
Foundations, Charities, and Trusts
Charitable donations, foundations, and trusts are a good way to support the causes you love after you have passed away. If you have no close family or friends you wish to inherit your estate, consider donating part or all of your estate to a favorite charity or educational institution.
If you choose to designate part of your estate to your former university through a planned gift, reach out to them to discuss your intention. You may also want to create an academic scholarship in your name that is available to students of the institution. Consider keeping the terms of scholarship fairly broad, as programs and majors tend to shift over time.
Another option is to create your own charitable foundation using your estate funds. This offers both liability protections and tax advantages, but most importantly allows you to create an entity that will use and administer these funds according to your specific wishes. Contact a legal professional that specializes in the creation of charitable foundations who can help make sure that your foundation's charter meets your goals and desires.
Pets, Properties, and Account Beneficiaries
While planning your estate, it is important to also update the beneficiaries listed on your various accounts and policies. These may include IRAs, annuities, and life insurance plans. Regularly conduct an audit of these accounts and make updates as needed. Also let your beneficiaries know about your decision and where these documents are located.
Remember that beneficiaries, once designated, are lawful until you change them. That means that even if you've been married to your spouse for decades, if you have put your nephew as a beneficiary on a 20-year-old pension or life insurance plan, your nephew will inherit.
Many also forget to take into account the care of their pets after they pass. When it comes to pets, you can bequeath the animal to an individual in your will or designate an entity or organization that will provide care for your pet.You may want to consider creating a trust specifically for this purpose.
Seeking Professional Counsel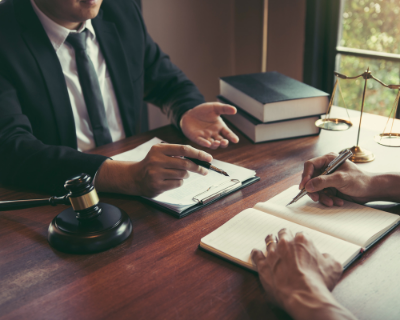 No matter the size of your estate, it's well worth investing in professional legal advice when drawing up your will, living will, and/or power of attorney documentation. Legal professionals can help you identify details you may not have considered, and offer recommendations or alternatives to your existing estate plan.
There are numerous questions to consider, such as how to portion out your estate if your parents survive you, or if your siblings do not. Work with your legal counsel to create an estate plan that addresses a few different scenarios, taking into account your family's unique needs.
Financial planning experts recommend that you review your estate plan every three to five years, or following major life events like a birth, death, or divorce. A flexible plan that addresses a variety of contingencies should make that process much easier.
More to Explore
If you enjoyed this article, you may be interested in this article about foods to eat if you have arthritis, or read these six tips about how to maintain or improve heart health. If you would like to be notified about more articles like this one, sign up for our West End Insider newsletter by entering your email address in the subscription box on the right.