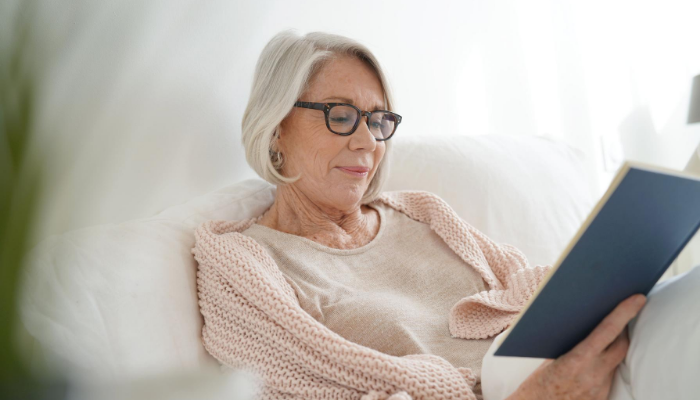 What could be better than curling up with a good book? Nothing - except, perhaps, pairing that book with its movie adaptation.
Seeing your favorite characters and moments brought to life on the silver screen can be a wonderful way to cap off a reading project.
We've chosen five classic novels with movie adaptations to enjoy. Whether you've seen them before or not, what better time to watch than now?
Classic Books With Movie Adaptations
To Kill a Mockingbird
This mainstay on school reading-lists written by Harper Lee is perfect for exploring more than once. Its story of race, social structure, family ties, and growing up is told through the eyes of six-year-old Scout.
In 1962, two years after its publication, the book was adapted into a movie starring Gregory Peck and Mary Badham. At just over two hours, the film touches on all of the major points of the novel. One of the highlights of the film for readers of the book is the arrival of Boo Radley.
Dr. Zhivago
Banned from publishing in his homeland, Russian author Boris Pasternak instead had his novel printed in Italy in 1957.
The plot is intricate and complex, tracing the life of the titular Dr. Zhivago. It was awarded the Nobel Prize for Literature in the year following its publication.
The movie adaptation stars Omar Sharif and Julie Christie. It is long, with a run time of nearly three-and-a-half hours, making it the perfect watch for a rainy afternoon.
The Great Gatsby
The landscape of this classic F. Scott Fitzgerald story is familiar to many native New Yorkers. And for many Americans, the tale is, too: It explores themes of excess and social change in the Roaring Twenties.
The story has been adapted into several movies over the years. Two are perhaps the most well-known:
A 1974 version starring Robert Redford and Mia Farrow.
A 2013 version starring Leonardo DiCaprio and Carey Mulligan.
Both films have a run time of about two-and-a-half hours. And both have a distinctly different take on the classic - we'll leave it to you to see which one you prefer!
Les Misérables
Another novel that's stood the test of time - including being translated from French - is Victor Hugo's masterpiece Les Misérables. It spans almost two decades and recounts the story of the French Revolution as it affects the lives of numerous characters.
Again, you have several options for viewing - a handful of movies, plus a musical, movie version of the musical, radio adaptation, and television miniseries have been made.
Time Magazine gave its take on each of the versions in this article to help you narrow down your selections.
The Lord of the Rings
It's technically multiple books, but J.R.R. Tolkein's The Lord of the Rings deserves a spot among the greatest novels of our time. Its complex themes of friendship, good and evil, and history make it worth visiting Middle Earth again and again.
Peter Jackson's award-winning trilogy brought the novels to the screen with talent including Viggo Mortensen, Orlando Bloom, Elijah Wood, Sean Astin, and many others. If you're a true fan, spend the extra time watching the director's cut to catch your favorite scenes from the books.
Suggested For You: Staying Culturally Connected
Even in a time of social distance, it's possible - and perhaps easier than ever - to stay culturally connected with your favorite art, music, and theater outlets.
Read our next blog, "Culturally Connected in a Time of Social Distance," to get ideas you can try from anywhere.